Use Ninite to Install Your Windows Apps
As it's been around for years, I'm still surprised at how often I find someone who hasn't at least heard of Ninite.  This application can possibly save you hours of setup and configuration each time you buy a new computer, or rebuild your existing one.  Ninite aggregates the most popular freeware on to a single web page, let's you hand select the ones you need, and then custom builds an installer for those applications.
The installer is generated within seconds, and saves you the hassle of visiting the individual web pages of all of the software you're going to need anyway.  As a bonus, they've already gone through the hassle of making sure that none of the toolbars and miscellaneous junk gets installed alongside the software.
In setting up my new Lenovo ThankPad Yoga 15, you can see that in two simple steps I have all the freeware I'll need on Day 1.  Once I selected the software, it took less than half a minute before I had an installer downloading, and then about 20 minutes before all installations were complete.
The Selection: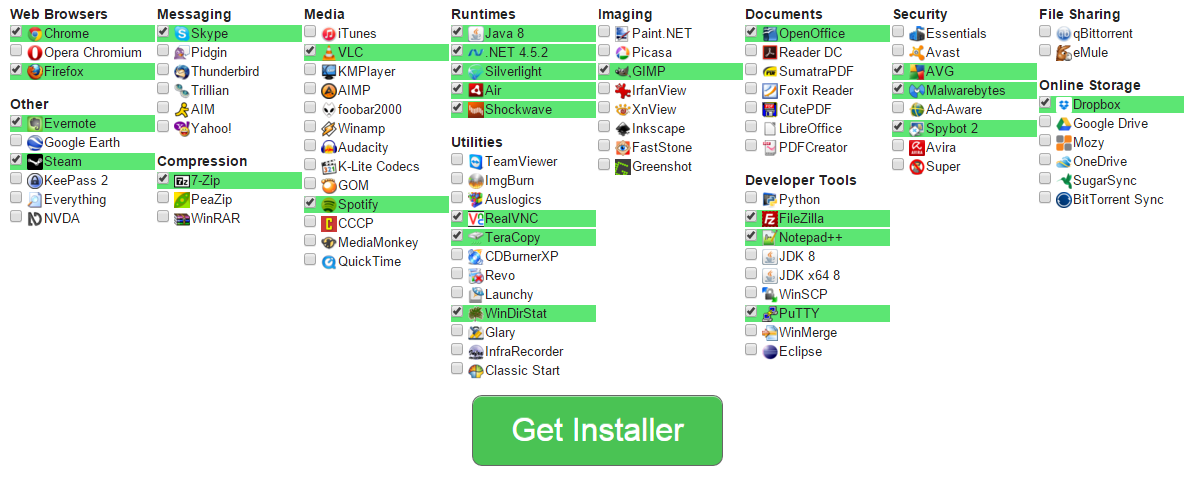 The Installation: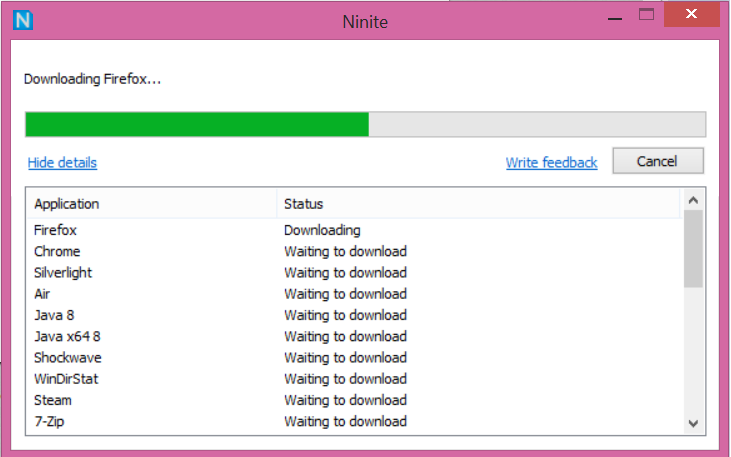 ---